Dr. Teng and Dr. Kan preparing herbs
Alternative

Medicine
 Acupuncture, Traditional Chinese Medicine, Herbs
New York Acupuncture Healthcare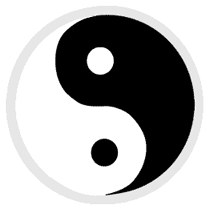 These testimonials reflect the many accolades received by Dr. Teng and Dr. Kan for their outstanding work.
Medical Endorsement
Dr. Jeffrey Karsdon, M.D.

Dr. Teng is really great! It is a very good experience for me to have had acupuncture treatment by Dr. Teng. As a medical doctor, I am used to many methods of treating pain. I find Dr. Teng's technique exceptionally beneficial. Her understanding and compassion are very reassuring and satisfying. I do not hesitate to recommend acupuncture treatment by Dr. Teng.
Heel Spurs and Back Spasms
Thomas Tousey (ttousey@hotmail.com)
I am completely thrilled with the results of the acupuncture treatments I've received from Dr. Chunyan Teng and acupressure treatments from her associate, Dr. James Kan. Acute pain from heel spurs in my left foot made life miserable. Spasms in my middle back kept me from exercising and I never knew when a spasm might hit, even just changing positions in my sleep.

I experienced substantial relief after one treatment, and am now virtually pain free after about 15 treatments. We also addressed restless sleep and reduced energy levels. This is my first exposure to acupuncture although I had thought about trying it before.

From now on, I will keep acupuncture / acupressure as part of a treatment regime for other problems that may arise. The natural aspect of it is very appealing. When you combine that Chunyan's and James' expertise and willingness to answer questions and explain procedures, it's a win-win situation!
Migraines and Restless Leg Syndrome
Joan Wooters-Reisin
I was exhausted. Several days a week, migraine headaches sapped my energy. My sleep was interrupted nightly by restless legs syndrome. After one month of acupuncture treatment with Dr. Chunyan Teng and her herbal tea prescriptions, my energy is back, migraines gone, and I wake rested everyday.
Chronic Cough and Eczema
Neenah Payne
I met Dr. Chunyan Teng when I heard her lecture at the New York Botanical Gardens in the mid-1990s. She pointed out that, while Western medicine often addresses just masks symptoms with drugs and surgery, Chinese medicine addresses the causes of disease. That made so much sense to me that I got Dr. Teng's card and visited her beautiful office, then on Fifth Avenue. It was a fateful decision that has helped rescue me repeatedly from the dangers of mainstream medicine.
The following are among the conditions that Dr. Teng and her associates have helped me with:
Severe Chronic Cough: Before seeing Dr. Teng, I went to a physician at a prestigious university hospital who recommended oral steroids. When I expressed concerns about the dangers of steroids, he assured me that oral steroids are perfectly safe and recommended them for 3 weeks – which made my cough literally three times worse. The doctor then recommended the other (dangerous) steroids and said he would give me drugs to counteract the side effects of the steroids!

Instead, I went to Dr. Teng who cured the long-term, severe cough with ONE cup of herbal tea! Her fee was about 1/10 that of the allopathic doctor. Dr. Teng explained that the steroids were tearing down my immune system (making me vulnerable to a host of other diseases) while the herbs built up my immune system. So, Dr. Teng's approach was safer, more effective, and much less expensive.


Severe Eczema: After a severe outbreak of eczema, I went to a dermatologist who prescribed cortisone. Since I knew that cortisone was dangerous, once again, I decided to go to Dr. Teng's office where Dr. Teng's former associate cured the eczema with ONE cup of herbal tea.
Lower Back Pain
Geoffrey Knox
Chunyan Teng and her Chinese Acupuncture have made a world of difference for the health of my lower back. I recommend acupuncture and acupressure massage to all my friends. I find they are extremely effective ways to not only ease muscle pain or stiffness, but also to improve overall well-being.