Dr. Teng and Dr. Kan preparing herbs
Alternative

Medicine
 Acupuncture, Traditional Chinese Medicine, Herbs
New York Acupuncture Healthcare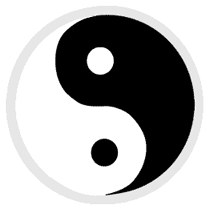 Dr. James (Jiusong) Kan
Doctor of Oriental Medicine
Certified Acupuncturist
Herbalist and Acupressurist
T'ai Chi Champion and Instructor
Author
Dr. Jiusong (James) Kan was an orthopedic surgeon at the Guang An Men Hospital of Traditional Chinese Medicine in Beijing before coming to the United States. He specializes in orthopedic conditions post-surgery in addition to Chinese medicine. Dr. Kan has worked with and studied from some of the most outstanding doctors and technicians in China.
In addition to being an orthopedic surgeon, Dr. Kan has been a much-sought-after acupuncturist and herbalist. He is experienced in using these methods of Chinese medicine for the treatment and management of acute and chronic conditions, including neurological and gastrointestinal disorders, migraine, asthma, arthritis, addiction, gynecological conditions, disorders of the discs and spinal column, chronic pain, and sports-related soft tissue injuries.

Dr. Kan is a practitioner and instructor of T'ai Chi (Taijiquan) which he has been invited to teach at universities and in the community. For more information, please see T'ai Chi.
Medical Training and Positions
In 1991, Dr. Kan received his Certificate in Medical Tuina and Bone Setting from the China Association of Medical Tuina — training under the direct supervision of the General Secretary of the China Tuina and Anmo Association. In 1993, Dr. Kan obtained his Doctorate in Oriental Medicine from the Beijing University of Chinese Medicine where he has also received his Bachelor of Medical Science (B.Sc) previously.
After obtaining his degrees, Dr. Kan has served as the Staff Surgeon in the Department of Orthopedics at the Beijing Gu Lou Hospital where he performed general and emergency surgery, and the Staff Surgeon at the Guang An Men Hospital of Traditional Chinese Medicine in Beijing where he was responsible for general and emergency surgery, treatment and management of post-surgical complications, and clinical supervision of interns and students. At Beijing Dongzhimen Hospital, Dr. Kan has taken the position of Associate Chief Surgeon in the Department of Orthopedics where, in addition to performing surgery, he was responsible for the organization of the operating team, supervision of residents and interns, post-surgical care, and general emergency responses.
Dr. Kan has been invited by the Beijing Sports Committee to serve as the Chief Medical Officer in the 10th and 12th National Games where he was in charge of the medical team for national and international competitions. He was also responsible for the treatment and rehabilitation of athletes' injuries, dietary training for adolescent participants, and the management of emergency situations. As in all medical positions in China, treatments utilized both Traditional Chinese Medicine (for example, acupuncture and Tuina) as well as Western methodologies.
After coming to the U.S., Dr. Kan has become a Certified Diplomat of National Certification Commission for Acupuncture and Oriental Medicine (NCCAOM). He has also obtained his Licensed in Acupuncture (L.Ac.) in New York, and is a Licensed Massage Therapist in New Jersey.

Academic Positions
Dr. Kan has served as a clinical instructor and supervisor of Acupucture and Tuina at the Beijing Li Min Medical College. Dr. Kan has also served as a Board Member of the National Credentialing Committee for Orthopedic Doctors (NCCOD), a position of significant stature that is responsible for the evaluation of practicing physicians' knowledge, skill levels, and overall quality of medical practice.
In the U.S., Dr. Kan has worked at the American Academy of Chinese Medicinal Massage in New Jersey to provide clinical instruction and supervision in Tuina. Dr. Kan has also been employed by universities and organizations to teach T'ai Chi (See below).
T'ai Chi Training and Accomplishments
From the age of twelve, Dr. Kan studied under several of the most prestigious Grand Masters in the Chinese Martial Arts — highly skilled in many forms including T'ai Chi, Bagua, Xingyi, and Yiquan. Dr. Kan won First Place in 1991 and Third Place in 1992 in the Beijing and National Colleges Wu Shu (Martial Arts) Championships (Chinese counterparts of NCAA competitions).
In the U.S., Dr. Kan has continued to be an active practitioner and instructor of T'ai Chi. He has been invited by the Continuing Education Department of Queens College in New York, and Chinese Medicine Healthcare in Princeton, NJ to provide instruction in T'ai Chi. The training includes private lessons for advanced students and group instructions concentrating on arthritis, balance difficulties, age-related conditions, and general health preservation. He has also worked with the Tish School of the Arts in New York University for the instructions of T'ai Chi.
Photo Gallery
Dr. Kan, a devout Buddhist, is shown below at the KTD Buddhist temple in Woodstock, New York and meditating before performing T'ai Chi. The healing properties of daily meditation are important to Dr. Kan as an acupressurist. Meditation allows him to restore his own balance after cleansing the energies of patients. The calm and peace of meditation provide a good foundation for spiritual, mental, emotional, social, and physical healing aspects of T'ai Chi. Even as a martial art, T'ai Chi is grounded in peace and a key understanding of the flow of energy within and between people. Dr. Kan's T'ai Chi classes are attended by students from five states. For more information, see the T'ai Chi page.