Dr. Teng and Dr. Kan preparing herbs
Alternative

Medicine
 Acupuncture, Traditional Chinese Medicine, Herbs
New York Acupuncture Healthcare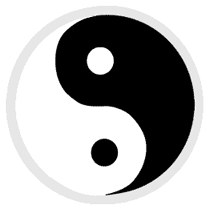 About New York Acupuncture Healthcare
Our Mission

The mission of New York Acupuncture Healthcare is to empower our clients to take control of their health by awakening their own healing power. Through the integration of modern medical science with ancient Eastern healing arts, we bring health to the body, harmony to the mind, and peace to the spirit of our clients.
New York Acupuncture Healthcare provides private rooms where patients can discuss their concerns confidentially and can relax in peace and quiet.
Our areas of specialization include complementary treatment and management of cancer-related pain as well as chemotherapy-associated side effects, post-surgery conditions, female disorders (including infertility), chronic degenerative conditions, fatigue, and neurological damage subsequent to neck and other surgeries.
Our clinics offer a wide variety of healing services including acupuncture, acupressure, herbal medicine, moxibustion, dietary guidance, Qi Gong for therapeutic applications, individual movement and exercise instructions, Emotional Freedom Technique (EFT), Tui Na, and auricular therapy. These methodologies have a high level of success with a wide range of ailments.
Dr. Kan specializes in the use of acupressure and offers T'ai Chi classes that have been attended by students from five states.
Photo Gallery
The photos below include the entrance to their Manhattan office and two of their private treatment rooms.
Click any photo to expand the slideshow for more information.
Dr. Kan and Dr. Teng in their Manhattan office.