Dr. Teng and Dr. Kan preparing herbs
Alternative

Medicine
 Acupuncture, Traditional Chinese Medicine, Herbs
New York Acupuncture Healthcare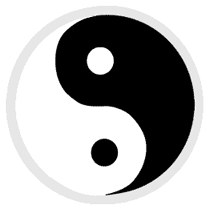 Explore an holistic way to improve your health
Welcome to the
New York Acupuncture Healtcare

center
Our Traditional Chinese Medicine can help you in many ways
Our clinics offer a wide variety of healing services including acupuncture, acupressure, herbal medicine, moxibustion, dietary guidance, Qi Gong for therapeutic applications, individual movement and exercise instructions, Emotional Freedom Technique (EFT), Tui Na, and auricular therapy. These methodologies have a high level of success with a wide range of ailments.

EFT is a powerful approach that combines two well-established sciences: mind/body medicine and acupuncture without needles. One of Tui Na's advantages over simple massage is its ability to focus on specific problems, especially chronic pain associated with the muscles, joints, and the skeletal system. It is especially effective for joint pain (such as arthritis), sciatica, muscle spasms, and pain in the back, neck, and shoulders.
​
We look forward to seeing you soon!

Dr. Chunyan Teng and Dr. James Kan
Acupuncture

Acupressure

Chinese Herbs

Tui Na

Moxibustion

Auricular Therapy

Emotional Freedom Techniques